The Jewish Museum talk by Brendan Fernandes
This conversation with artists Brendan Fernandes and Aliza Nisenbaum, moderated by Joshua Cohen, Assistant Professor, African Art History, The City College of New York, revisits the work of Amedeo Modigliani through the 21st-century lens of formal and cultural appropriation. As these artists engage with layered notions of identity and incorporation of "other" subjects and elements in their own practices, they consider what is at stake in trying to inhabit a visual language or persona that is not one's own. What prompts this gesture of identification, and how do we go about reading degrees of cultural hijacking, appreciation, or both, at once?
Brendan Fernandes is a Canadian artist of Kenyan and Indian descent. His work uses "African" objects to call into question ideas of authenticity between the artifact and the souvenir. These comparisons bring the notion of provenance as a history of ownership into view. The ambiguousness of provenance raises questions about authenticity, and colonial authorship of histories. Where these objects are in flux and oscillate between being one thing and another, the complexities of their histories can be seen. Through these works, these objects continue to bring awareness to socio-political questions regarding neo-colonialism and identity today. He completed the Independent Study Program of the Whitney Museum of American Art (2007) and earned his MFA from the University of Western Ontario (2005) and his BFA from York University in Canada (2002). Fernandes has exhibited widely domestically and abroad, including exhibitions at the Solomon R. Guggenheim Museum; Museum of Modern Art; Musee d'art contemporain de Montreal; The National Gallery of Canada, Ontario; and The Brooklyn Museum, New York. Fernandes is currently Artist in Residency at Northwestern University in the Department of Art Theory and Practice. He is represented by Monique Meloche Gallery, Chicago.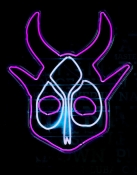 ,