ATP Alum Chris Cosnowski at Glow Exhibitions
ATP Alum Chris Cosnowski will be featured in the group show "Rotations" at Glow Exhibitions.
The show began in October and runs through April 3, 2021. Each month a new artist will be rotated in as one of the original artists rotates out, so that by the end of the exhibition, 11 artists will have participated.
Chris is showing alongside five artists: Frank Trankina, Tony Phillips, Scott Stack, Nicholas Sistler and Mary Lou Zelazny.
Glow is open by appointment only, with masked groups of 4 or less. Hours are flexible with daytime, evening and weekend slots available. To view, contact Glow at 773-987-9398, or email glow.artexhibitions@gmail.com.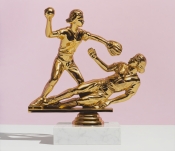 ,