2016 Eyeworks Festival of Experimental Animation,
Nov. 11 & 12 – Block Cinema, Northwestern University,
No. 19 & 20 – REDCAT, Los Angeles (with festival guest Martin Arnold),
Nov. 26 – Pioneer Works Brooklyn,
www.eyeworksfestival.com
eyeworksfestival@gmail.com
The Eyeworks Festival of Experimental Animation will present its 2016 festival at the Block Cinema at Northwestern University this November 11 & 12. Blending an appreciation of classical animation with the sensibilities of avant-garde cinema and the visual culture of alternative comics, the Eyeworks programs showcase abstract animation and unconventional character animation.
Screening on Friday will be the 1979 Hungarian feature Habfürdő by director Kovásznay György. This formally adventurous film combines stylized cartoon animation and experimental visual effects to tell a story of romance and anxiety in late 70's Budapest. Screening on Saturday will be two programs of short films that combine classic and contemporary work. Highlights include films from avant-garde animation legends Robert Breer, Suzan Pitt, and Paul Glabicki, and from contemporary animators Barry Doupé, Peter Burr, and Martin Sulzer. Films will be screened on 35mm, 16mm and on video.
Eyeworks is a curated annual festival that exhibits classic and contemporary experimental animation. Founded in Chicago in 2010 by filmmakers Alexander Stewart and Lilli Carré, Eyeworks has presented screenings in Stockholm, Helsinki, Zagreb, and Bologna; as part of the Animation Block Party, the Brooklyn Comics and Graphics Festival, and the Chicago Alternative Comics Expo; and at CalArts, Dartmouth College and VCU. More info here.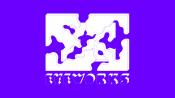 ,