Tania Bruguera,
2020
Tania Bruguera (b. 1968, Cuba) is an artist and activist whose performances and installations examine political power structures and their effect on society's most vulnerable people. Her long-term projects have been intensive interventions on the institutional structure of collective memory, education and politics. Bruguera has received many honours such as the Robert Rauschenberg Award, a Guggenheim Fellowship and a Prince Claus Fund Laureate and her work has been extensively exhibited around the world, including the Tate Turbine Hall Commission and Documenta 11. Her work is in the collection of the Guggenheim Museum, MoMA, the Van Abbemuseum, Tate Modern and the Museo Nacional de Bellas Artes de La Habana.

She holds an M.F.A. in Performance from The School of the Art Institute of Chicago (SAIC), as well as degrees from the Instituto Superior de Arte and the Escuela de Artes Plásticas San Alejandro in Havana, Cuba. She has been awarded Doctor Honoris Causa at the Maryland Institute College of Art (MICA) and from her alma mater (SAIC).
Images courtesy Estudio Bruguera.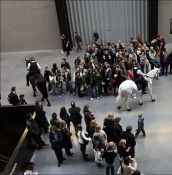 ,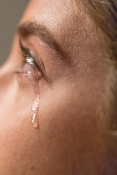 ,