Pamela Bannos,
Professor of Instruction, Faculty Senator,
Pamela Bannos is an artist and researcher who utilizes methods that highlight the forgotten and overlooked, exploring the links between visual representation, urban space, history, and collective memory. Bannos art practice splits its focus between pictures that reinterpret found imagery and site-specific investigations that result in web-based projects or on-site installations. She has exhibited her work nationally and internationally, including in solo exhibitions at the Photographers' Gallery in London, England, and the Edwynn Houk Gallery in New York.
The web-based project, 8th Avenue at 14th Street, examined the physical space within a 19th-century glass negative of a New York City street corner. Hidden Truths, a site-specific and web-based project about Chicago's Lincoln Park introduced questions about how visual evidence does not accurately represent the past, and showed how a lack of such evidence may be literally hiding more historically accurate information. For the group exhibition, "The Way of the Shovel: Art as Archaeology," at the Museum of Contemporary Art Chicago, Bannos's project Shifting Grounds, presented an investigation of the history and transformation of the land upon which the MCA sits.

Bannos wrote the critically acclaimed Vivian Maier: A Photographer's Life and Afterlife, a book that stemmed from her research-based art practice. The book presents a counter-narrative to the popular depiction of mid-twentieth-century American photographer, Vivian Maier as the "mysterious nanny photographer," de-mythologizing Maier by presenting her life through her own photographs, and demonstrating how she became an international sensation in the age of social media.
pamelabannos.com,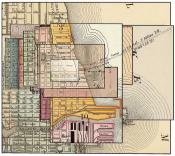 ,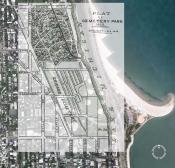 ,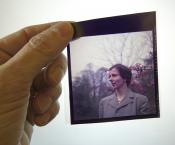 ,