Pamela Bannos,
Professor of Instruction,
Pamela Bannos's work challenges how we understand photographs, as well as how we perceive real space. She typically works in series or conducts extensive research-based projects that culminate in an exhibition or a web-based presentation. The series, Amnesia, consists of photographs that appear as white as the paper they are printed on until one's eyes adjust to the image and its nuances are revealed. In the ongoing Some Untitled Pictures series, she scans found vintage snapshots and then digitally manipulates them, shifting the focus to reveal something that was not the apparent intention of the original photographer. Research-based projects include Imaging and Imagining Space, a collaboration with a Northwestern professor of astronomy that explores our trust in scientific imagery and resulted in an exhibition at the Mary and Leigh Block Museum.
The web-based project, 8th Avenue at 14th Street, examines the physical space within a 19th-century glass negative of a New York City street corner. Hidden Truths, a site-specific and web-based project about Chicago's Lincoln Park introduces questions about how visual evidence does not accurately represent the past, and shows how a lack of such evidence may be literally hiding more historically accurate information. Most recently, as part of the Museum of Contemporary Art Chicago's exhibition, "The Way of the Shovel: Art as Archaeology," Bannos's web-based project, Shifting Grounds, presents an investigation of the history and transformation of the land upon which the MCA sits.
pamelabannos.com,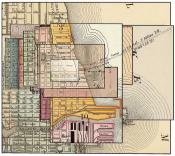 ,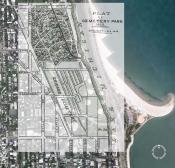 ,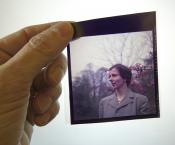 ,