Visiting Artist Lecture: Joshua Simon, The Great Soviet Encyclopedia: Communism and the Dividual
Joshua Simon presents The Kids Want Communism (also a blog: tkwc.tumblr.com), a yearlong program of exhibitions marking 99 years to the October revolution, which he initiated in collaboration with State of Concept Athens, The Free/Slow University of Warsaw, Tranzit Prague, Skuc gallery Ljubljana, the Visual Culture Research Center in Kiev, and MoBY-Museums of Bat Yam. This lecture will outline how the communist horizon and real existing socialism can inform our understanding of the current social and cultural, political and economic realities we are facing with the implosion of the neoliberal order. In recent years, Simon's research has been focused on notions of materiality and subjectivity, therefore, also this talk will move between animism and productivism, commodity fetish and debt economy, double negation and metabolism, shock work and the dividual.
Joshua Simon is director and chief curator at MoBY-Museums of Bat Yam. Co-founding editor of the Tel Aviv-Jaffa based Maayan publishing. Vera List Center for Art and Politics fellow (2011-2013). Author of Neomaterialism (Sternberg Press, 2013), and editor of Ruti Sela: For The Record (Archive Books, 2015). Recent curatorial projects include: Factory Fetish (Westspace, Melbourne, co-curated with Liang Luscombe) 2015, Roee Rosen: Group Exhibition (Tel Aviv Museum of Art, co-curated with Gilad Melzer) 2016, and The Kids Want Communism (yearlong project at MoBY) 2016.

This Visiting Artist Program is made possible by support from the Myers Foundations and the Jerrold Loebl Fund for the Arts and presented in partnership with the Graham Foundation for Advanced Studies in the Fine Arts.
DATES & LOCATIONS,
Thursday, October 20, 6pm
Graham Foundation
Madlener House
4 West Burton Place
Chicago, IL 60610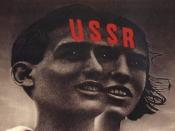 ,