Basel Abbas and Ruanne Abou-Rahme in conversation with Maite Borjabad
Curator Maite Borjabad will be in conversation with Basel Abbas and Ruanne Abou-Rahme discussing the artists' current exhibition at the Art Institute of Chicago, If only this mountain between us could be ground to dust.
Conversation will be live streamed for remote viewing as a Zoom Webinar. Guests may access the webinar at: https://northwestern.zoom.us/j/98599787618.
This conversation is supported by the Department of Art Theory and Practice, the Department of Art History, the Alice Kaplan Institute for the Humanities, the Middle East and North African Studies Program, and the Comparative Literary Studies Program.
DATES & LOCATIONS,
Thursday, December 2, 5pm
Kresge Hall, Room 1515,
1880 Campus Drive,
Evanston, IL, 60208,
December 2, 2021, 5pm,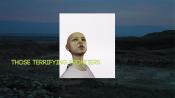 ,